Goodwood's SWAB STICK include all kinds of Disposable Povidone-Iodine Swab stick.
Goodwood is Chinese professional manufacturer of Disposable medical consumables.We have passed the FDA certification, CE, ISO13485.
If you need these materials, you can contact us at any time.We will respond to your request as soon as possible.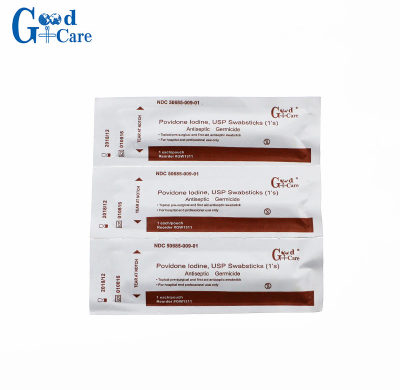 Goodwood's Povidone-Iodine Aluminum foil packed | Saturated with povidone iodine USP,10% w/v,equivalent to 1% titratable iodine
Just iln the form below and we will response to you within 24 hours.