The first interview of Goodwood employees | Listening to the "new and old" voices of the production line.
The first interview of Goodwood employees | Listening to the "new and old" voices of the production line.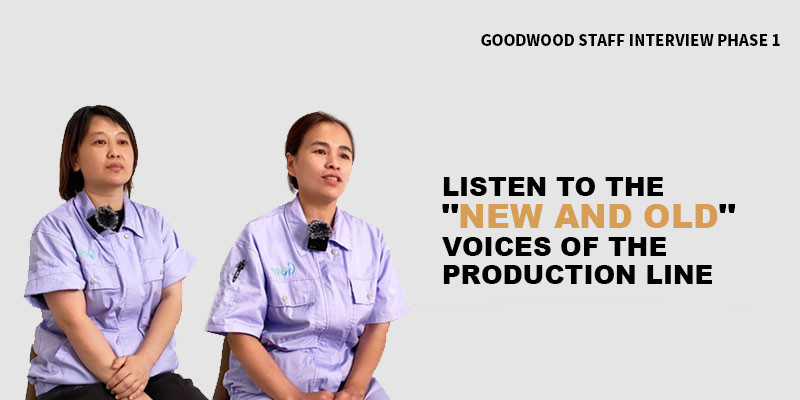 Day after day in his own post silently pay,
Treat your work as a sacred mission,
Do ordinary work extraordinary,
This is the true portrayal of Goodwood's front-line production staff.
They perform their duties with due diligence in their ordinary positions,
Silently offering light and heat.
With every bit of seriousness and hard work every day,
Adhere to the quality mark of Goodwood production.
If we say that product quality is the lifeblood of an enterprise,
Then, the first-line producers are the guarantee that the lifeline is continuously extended.
Therefore, in the first interview with the employees of Goodwood Group,
We chose to walk into the first-line production workshop,
I interviewed the two supervisors of the Goodwood production workshop, let's hear what they have to say.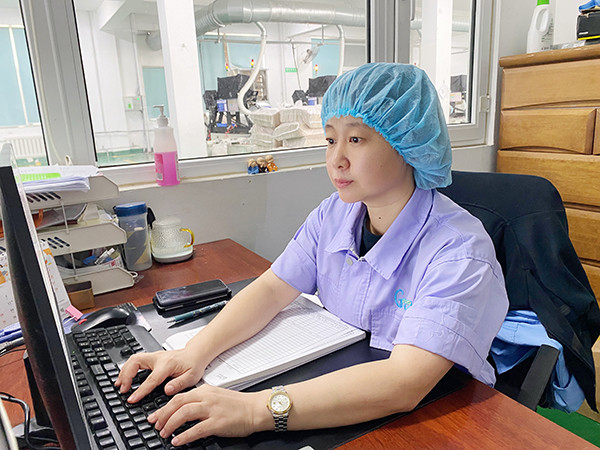 When we interviewed Yang Yu's "how to look at your work", Yang Yu replied: "I think my work is a very sacred. In this epidemic environment, I think that our products can be used in I feel very sacred to share everyone's worries to a certain extent. Our product quality requirements are very strict."
When answering the question of "the biggest challenge encountered in work", Yang Yu said: "The biggest challenge is to keep innovating and then keep finding problems. Because we are now in a very mature professional environment, we In this mature environment, we are constantly discovering problems and reducing defects. And then delivering zero-defect products to customers is a huge challenge for us."
Yuan Yuan has been working in Goodwood for 20 years. On the question of "what has changed in the company over the years", Yuan Yuan said: "The biggest change is that it has grown from a two-story building of 1,000 to 2,000 square meters to over 10,000square. The entire yard of the entire factory is much larger than before, and the dormitory is much better than before. At the beginning of the factory, we might have one dish and one soup, but now it has developed to four dishes and one soup. Various welfare benefits and logistical support for workers are all provided. It's done very well, and it has changed a lot in all aspects."
In the interview, Yuan Yuan also shared the touching story of Goodwood staff sticking to the front line and actively producing during the epidemic in November 2020: "At that time, there were only two supervisors of us, and there was no leader in such a big stall, so I felt very uncertain. When I came out of the factory area again, I saw our factory manager Gong coming. At that time, I even joked with the factory manager: wow, the factory manager, you are the most beautiful retrograde person. At that time, I felt that I had a backbone, and my heart fell. Then Slowly, managers and front-line workers were trying their best to come to work, and they all came with suitcases. We stayed here for a whole month. At that time, we felt that we are really a big family. , our team is very united, and each of us is working hard to contribute our strength to this fight against the epidemic. We also lived here on New Year's Day. In the whole Goodwood, all our workers are in the cafeteria. Dumplings. Looking around, the canteen is full of dumpling feasts, which is very spectacular."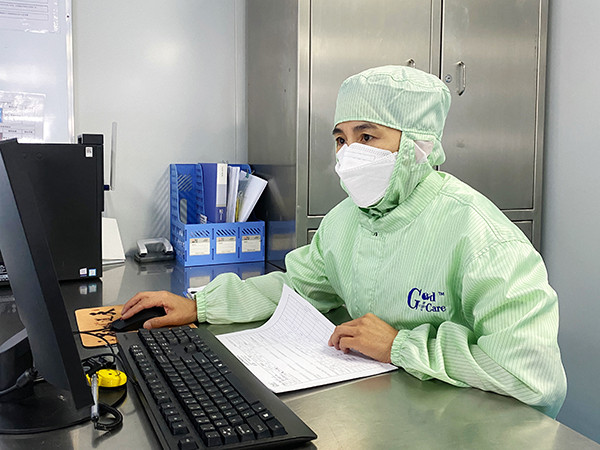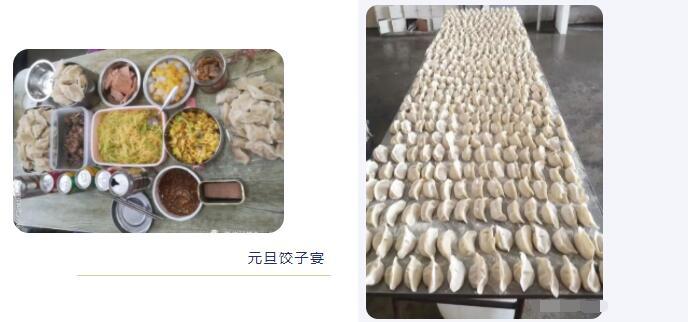 At the end of the interview, we interviewed Sister Yuan, what made her work in the company for 20 years? Sister Yuan said: "The first one may be the salary, the salary level is getting higher year by year. The second one is also the most important, because I have worked in this company for 20 years, because I have always been a frontline worker on site. Workshop supervisor. In the past, our factory manager also mentioned that I was transferred from the front line to the office for management. At that time, the boss said something, and I still remember it. The boss said, "No, Yuan Yuan must be at the scene, she is there I am at ease. "It is because of this trust that I have been working in this position for 20 years. I will continue to work hard for this trust in the future."
Trust is the sense of security that the company gives its employees, and it is also the foundation for employees to work together and the company's long-term development. Rigorous and pragmatic, excellence, carefulness and efficiency are the sense of responsibility and mission of all front-line producers of Goodwood. In the more than 20 years of Goodwood's vigorous development, it is inseparable from the efforts and efforts of Goodwood people. I hope that Goodwood's friends can always be positive, gather strength, and work together with Goodwood to create a more brilliant future!